S. S. Crocker Sallee Rover



The Sallee Rover is a 20 foot on deck centerboard boat with cabin and either sloop or yawl rig. The design features a clipper bow and bowsprit, heavy backbone structure, and auxiliary power. Pictured below.





Below are a two photos of Sallee Rover getting ready for deck beam installation.





Here she is with her deck framing complete.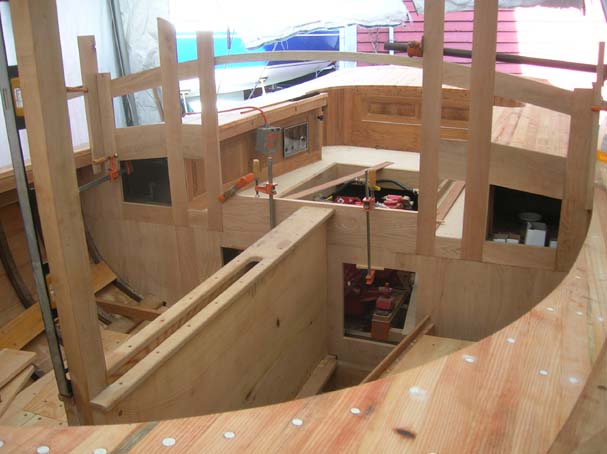 A couple of photos showing the coach roof and beam and block structure, now planked, to be canvassed.